Startup
Startup
www.startupvaluer.com
Venture Capital Scheme
By- Mukesh Rathi
Posted On- 07-08-2019 01:29:55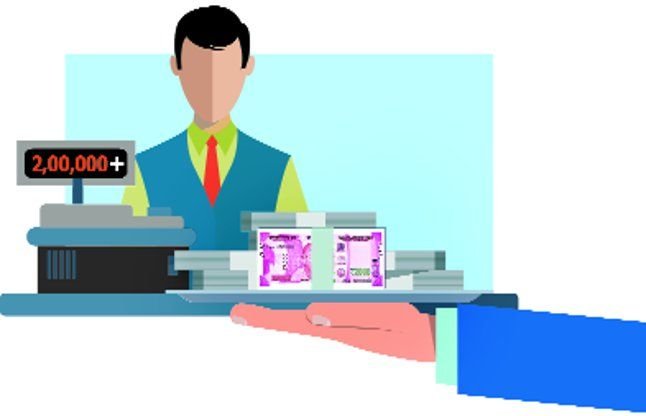 The Venture Capital Assistance Scheme
Ministry of Agriculture and Farmers Welfare
Venture Capital Assistance is financial support in the form of an interest free loan provided by SFAC to qualifying projects to meet shortfall in the capital requirement for implementation of the project.
Benefits
Help in assisting agripreneurs to make investments in setting up agribusiness projects through financial participation

Provides financial support for preparation of bankable Detailed Project Reports (DPRs) through Project Development Facility (PDF).
Eligibility
WHO CAN APPLY
Farmers

Producer Groups

Partnership/Proprietary Firms

Self Help Groups

Companies

Agripreneurs

units in agriexport zones

Agriculture graduates Individually or in groups for setting up agribusiness projects.
Application Procedure
One can only apply online, offline application forms will not be accepted. Also, below are the checklist before applying for the scheme.
Sno.
Checklist
1
Promoter's request letter addressed to the Managing Director SFAC, New Delhi on original letterhead of firm/company
2
Sanction letter of Sanctioning authority addressed to recommending branch
3
Bank's approved Appraisal/Process note bearing signature of sanctioning authority with terms of sanction of term loan
4
Up-to-date statement of account of Term loan and Cash Credit (if sanctioned)
5
Equity Certificate:
a)C.A. certificate in case of Partnership or Proprietorship firms.
b)Form-2(PAS-3), FORM-5(SH-7) and other documents in lieu of FORM-23 filed with ROC for
6
Farmer's list/backward linkage duly supported by agreement
7
Affidavit of promoters that they have not availed VCA in the past
8
Unsecured loans raised by the promoters (If any). CA Certificate to be enclosed
9
Copy of last Bank's inspection report
10
Bank's confirmation that they will not release primary & collateral security without SFAC consent
11
Justification for margin on working capital taken in the project cost
List of Enclosures to be submitted along with the form
| | |
| --- | --- |
| Sno. | Enclosures |
| 1 | Promoter's request letter addressed to the Managing Director SFAC, New Delhi on original letterhead of firm/company |
| 2 | Sanction letter of Sanctioning authority addressed to recommending branch |
| 3 | Bank's approved Appraisal/Process note bearing signature of sanctioning authority with terms of sanction of term loan |
| 4 | Up-to-date statement of account of Term loan and Cash Credit (if sanctioned) |
| 5 | Equity Certificate: a)C.A. certificate in case of Partnership or Proprietorship firms. b)Form-2(PAS-3), FORM-5(SH-7) and other documents in lieu of FORM-23 filed with ROC for Company |
| 6 | Farmer's list/backward linkage duly supported by agreement |
| 7 | Affidavit of promoters that they have not availed VCA in the past |
| 8 | Unsecured loans raised by the promoters (If any). CA Certificate to be enclosed |
| 9 | Copy of last Bank's inspection report |
| 10 | Bank's confirmation that they will not release primary & collateral security without SFAC consent |
| 11 | Justification for margin on working capital taken in the project cost |
*Please keep scanned copies of the following documents ready (except for Point 3)